Bella Contact Lenses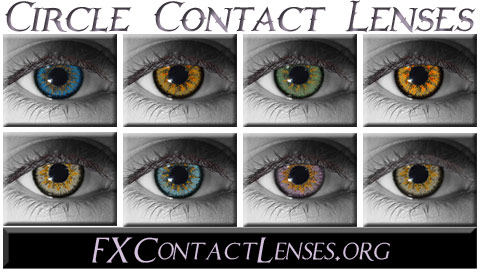 Bella Contact Lenses
Bella contact lenses, also known as big eye contact lenses are cosmetic contacts with a large limbal-ring effect to making your eyes seem much larger giving the person wearing them a more beautiful 'doll eyed' look.
The bella contact lens key feature is the extended, thick black limbal ring which surround the outside portion of the iris giving it the effect of big eyes.
Bella Contact Lens Information
It is no secret that your eyes are extremely sensitive and should be handled with care.  Unfortunately, there are companies in the contact lenses industry which promote cosmetic contact lenses by bypassing the FDA, and other health services such as necessary prescriptions needed to sell both non-corrective or corrective contacts.  This is not only illegal for the seller, but can cause harm to the buyers cornea, iris or sclera part of the eye.
This is why it is extremely important to purchase cosmetic and theatrical lenses from a safe and reputable source.  And the best way to know that is to find out if they have got they have the VerifyMyLenses stamp of approval, which would mean that that contact lens business is in full compliance with Federal Regulations and the lenses have been cleared with the FDA.  If they do not have the VerifyMyLenses stamp of approval, then you do not know what you are getting.  As many sites are selling lenses illegally, while still stating they are FDA approved.
In addition, one should make sure that the company asks for a required prescription before selling — whether it be for corrective -or- just for cosmetic purposes.
Our site is considered one of the most reputable sources in the industry when it comes to special effects contacts. As we have the VerifyMyLenses stamp of approval, and all of our lenses are FDA cleared, and require a prescription for orders.
Read below to get a brief description of all of our colored bella contact lenses.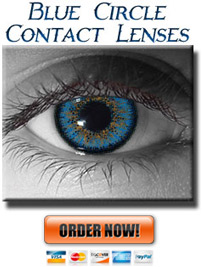 Blue Bella Lenses
If you were to sport contacts, why not wear the most popular and charming color!
The blue bella lenses feature Blue rain colored iris with brownish-gold fiery like specks stemming out from the pupil, and encircled within a thick black limbal ring.
Wear these big blue charming doll-like eyes anywhere you want to get the ultimate attention!
The blue bella lens, like all of our bella contacts are suitable for both Men and Women.
Wear with blue, yellow, brown -or- black colored clothes.
Available for corrective & non-corrective(0.0) versions.
Click on image -or- links above to learn more about these beautiful blue bella lenses in addition to our sky blue bella lens.
Chestnut Brown Bella Lenses
Brown eyes are the most common eye color all over the world.
And how can you not fall in love with a brown eyed girl after listening to Van Morrison's song Brown Eyed Girl.
The brown bella lenses feature 3 tones of brown within the iris — light brown, dark brown & amber.
There is also a slight hint of grey & black specks emanating out from the pupil to add more character to these lenses.
Like the rest of our bella contacts, the brown bella lens are also available for Men -or- Women.
These generally match with all color clothes due to them being a composition of many neutral colors.
These brown bella lenses come in both non-corrective(0.0) & corrective versions.
Green Envy Bella Lenses
Considered among many to be the sexiest of all eye colors.
Green eyes happen to be most prevalent among Europeans of the Celtic & Germanic ancestry. However, people of Asian and African ancestry love to wear green bella lenses as a fashion accessory.
The green bella lens feature two different shades of green with pretty hazel-brown color specks radiating out from the pupil.
Wear the green bella contact lenses green clothing to accentuate the green features of the contacts.
Green bella lenses are available in corrective & non-corrective(0.0) versions.
Learn more about these sexy green envy bella lenses by clicking on above image.
Hazel Autumn Bella Lenses
Hazel eyes are the most magical & mysterious of all eye colors.
They are said to consist of a wide array of colors having the ability to shift in color from a light-brown to a golden-green.
The hazel bella lens feature colors ranging from amber, brown, gold & orange.
Pair these hazel bella lenses with enigmatic & mystical clothing that coincide with the color spectrum of hazel for a spectacular look.
Make hazel autumn bella lenses your prime choice if you are looking to pick someone up at your favorite bar -or- club.
Hazel bella lenses are available in corrective & non-corrective(0.0) versions.  Click image to learn more.
Violet Rose Bella Lenses
Dare to break some hearts with the most beautiful and rarest eye color on the planet with the violet rose bella lenses.
Violet eyes do exist and are natural, however they are exceptionally rare.  Elizabeth Taylor is said to have violet eyes.
The violet bella lenses feature a violet iris with amber specks branching out from the pupil.
Wear these beautiful bella contact lenses with the following clothing colors for the ultimate ensemble — Grey, Cream, Pink -or- play with different shades of green.
Violet rose contacts are available in corrective & non-corrective(0.0) versions.
Platinum Grey Bella Lenses
Grey eyes are the most popular eye color of Northern & Eastern Europe.
Considered less common than blue eyes, but more common than green eyes, Grey eyes are just as beautiful and exotic as both.
These Grey bella lenses feature a platinum Grey iris with orange-brown specks surrounding the pupil.
Platinum Grey is a neutral color which generally can be worn with any of the jewel tones such as pink, red, teal, black, white and yellow.
The Grey bella lens are available in non prescription//non-corrective versions only.
Visit link to learn more about the much sought after Platinum Grey bella lenses in addition to our Misty Grey bella contacts.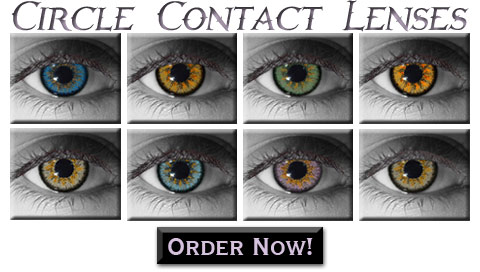 Summary
You can wear our Bella contact lenses for different reasons.  Whether you want to wear them as as big eye contact lenses to doll up your look, or you want to wear them for their exotic colors — thus experiencing fun and self-satisfaction in their appeal.